Title: Dark Paradise
Series Dark Paradise #1
Author: Angie Sandro
Pages: 400
Release Date: July 1st, 2014
Publisher: Forever
Source: NetGalley
I received this book for free from the publisher in exchange for an honest review. This in no way affects my opinion of the book or the content of my review.
DNF @ 59%

I went into this book expecting so much… and got so little in return. I was excited and anxious to read it because of the biracial heroine and the interracial relationSHIP I was so looking forward to, well, ship. Also the MC of this story is a woman of colour, which is something you don't see often enough in this genre, which is still fairly new but still. More diversity is needed at the forefront and I can appreciate that the author went there. This is why I am saddened that I did not love it like I wanted to.
All I got by the point where I stopped was a heaping load of frustration and a lot of WTF-ery is going on? Most of which was due to the the mixed up abilities that the heroine possessed. One minute it seemed as if she was able to do something then the next minute the author changed things up which made it seem as if she wasn't quite decided on what magical abilities her character(s) possessed which then had me -the reader- very confused and left wondering what the hell is going on? The whole storyline and plot was loaded with too many inconsistencies for me to follow and keep up with. Although I noticed a handful or more of problems I'm sure there were other readers who found more.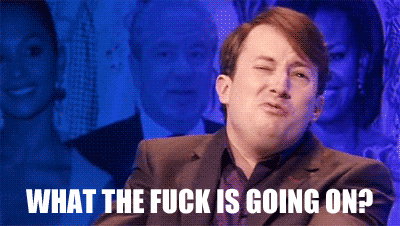 I am also sad to report that the characters came across as annoying and very, very undecided with all their flip-flopping behavior and decision making. Mala, the heroine, has grown to reject the idea that the women in her family are witches with the abilities to contact and speak with spirits and the practice of hoodoo and such nonsense. While she lives in a town in the South that such beliefs are still alive and kicking, she wants no part of it until she stumbles upon a dead body floating in the bayou on her family's property, everything changes. The spirit of the dead girl wants Mala to find her killer and give her the justice and vengeance she deserves.
You can see why I was intrigued by the premise of the story because it just says: read me. For Paranormal romance readers looking for a good read you will be attracted to it, but in my case I could not manage to make it all the way to the end as it was just so long-winded and unmoving in its pacing.
Unfortunately, I very much doubt that I will be continuing with this story as I have been so very turned off and disappointed at the writing, the lack of character development, and the very slow pacing. It feels like a monster at only 400 pages. I wished for better after I decided to quit reading. The disappointed and struggle was real. I gave it a chance but it just wasn't working when it all boiled down.