Title: Kindling The Moon
Series: Arcadia Bell #1
Author: Jenn Bennett
Pages: 358
Release Date: June 28th, 2011
Publisher: Pocket Books
Source: Publisher
I received a finished copy of this book for free from the publisher in exchange for an honest review. This in no way affects my opinion of the book or the content of my review.
For the last couple of months I've been on a search for really good Urban Fantasy books because it was one of the main genres that got me into reading… and loving to read. While I've had this series on my tbr pile for a very long time, I haven't been able to get to it until now.
My initial reaction upon finishing was along the lines of WHY DID I WAIT SO LONG TO REEEEAD THIS?! This book was so so so gooood. I'm glad that I finally gave it a chance because I absolutely devoured this book in just one sitting.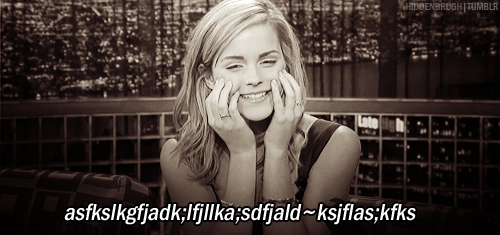 Arcadia Bell is this quirky, feisty, part-owner and bartender for the Tambuku Tiki Lounge. She's also a very powerful magician, and daughter to parents who were wanted criminals but were then claimed to be dead for the last seven years, but have been on the run from the law for the murders of multiple occult leaders. In that time Cady has had very little contact with her parents and acquired a new name and persona for herself. Unfortunately things go from good to bad pretty quickly when her most wanted – presumably dead parents are spotted on camera and things come to the forefront again.
Cady then decides to take it upon herself to help clear her parents' name – and hers – by solving the case and finding the killer. That is easier said than done though when the only possible witness is a demon. A demon she needs help in finding. Her longtime friend Father Carrow comes to her aid when she needs help in locating someone who may have knowledge of Aethyric demons. Her tells her of a man that he knows that would be more than qualified to help her but he doesn't trust easily. He's an Earthbound demon; his ancestors were demons who ended up stuck on earth inside of human bodies and learned to live like people did. There were obvious differences, but not visible to the human eye. Earthbounds had halos, that humans could not see – Cady could cause she's special – and they most of the time developed a knack.
That brings us to the introduction to one of the most attractive fictional characters, ever. Lon Butler, who was kicked out of seminary school when it was discovered he was an Earthbound. Bennett describes him as having the dark looks of a pirate. He's got this long golden blond hair and mustache and instantly you're thinking he's a sexy Jesus. Which sounds so wrong but it happened. Lon is a demonologist that specialises in spells of the sexual variety. And I loved seeing him and Cady interact. He's not a very talkative guy, he's also quite a bit older than Cady – she's 25, he's 42 – and he's also a dad to a teenaged boy. An Awesome teenaged boy, Jupiter. The way Bennett wrote their coming together was so very appreciated. There was no rush, they started as barely acquaintances to friends, to being more. They were pretty cute to watch whenever they got together. Did I mention Cady was totally adorable and quirky?
Then I told Lon the first honest thing that came to mind.

"I've kissed an earthbound but I've never kissed a man with a mustache."
Oh Lon…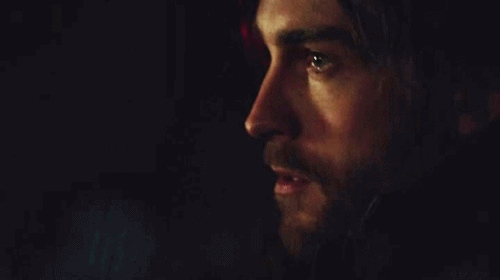 He looked at me challengingly with his arms crossed over his chest.

"Don't think I can arouse you?" I froze. Maybe he was joking."Or is it that you're afraid you can't arouse me?
Now with Lon's help Cady is able to investigate the murders more and learn more about the demon that they're trying to find in hopes of solving the case and clearing her parents names. Cady also learns more about Earthbounds due to Lon, and what they're capable of. She also learns a bit more about herself. She's got mad skills and is very well trained due to the lodge that she belongs to and its leader who treated her like she was his daughter, but all the while they were calling her the Moon Child and such nonsense, she may very well possibly be what they claimed she was, and in this book she may finally learn something about herself.
Overall I have soooo many feelings for this book. Bennett is a seriously talented writer and her storytelling skills are really well-developed. While at times it was a tad bit slow, most of the time the story moved at a rather even pace and it was a pleasure to read it. I was taken with the heroine, Cady from the very first page, I definitely loved the very quiet and stoic, Lon. I also applaud Bennett so much of the diversity that is included in this story. Major, major points to her there. Lon's son, Jupiter is the most prominent of diverse characters as he is biracial. Also Cady's best friend and business partner is Chinese and not a stereotype! Thank goodness for that. I enjoyed reading about them both, especially Jupiter since he is such a great kid and his dad LOVES him to bits. Also, he's one of the very few teenaged characters that are true to life.
All in all, I enjoyed this first start to the series very much. A very engrossing and page turner of a story!
I want to give it the biggest of hugs. And I did.