Title: Bitter Sweet Love
Series: The Dark Elements #0.5
Author Jennifer L. Armentrout
Pages: 105
Format Kindle E-Book
Release Date: 1st December, 2013
Publisher: HarlequinTeen
Source: Freebie from Amazon
This was my very first foray into the writing of Jennifer L. Armentrout and I have to say that I'm pretty pleased with her storytelling. Around the blogging and Booktube community she is pretty big, but I'm not one to read books that are over-hyped. At least not while they're still new, but this one got the better of me. Bitter Sweet Love is a prequel to her new series called The Dark Elements which is supposed to feature Gargoyles. Yes, Gargoyles! It made me think back to one of my fave cartoons as a kid. I used to record it on a VHS tape and oh my word, it was glorious and exciting for little Lisa. Yes, I do sometimes refer to myself in the third person. As you were.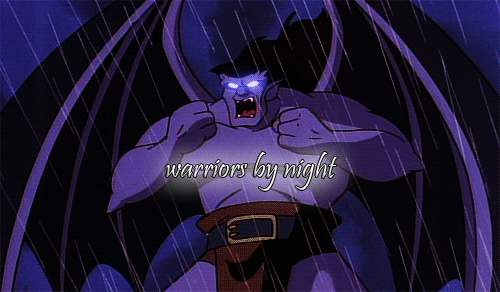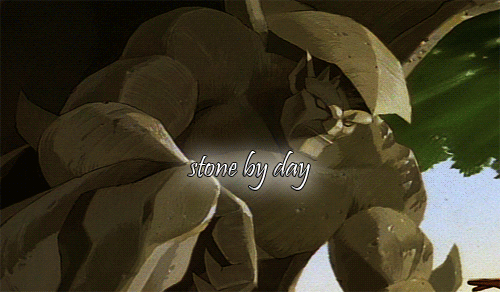 I think the gargoyle aspect of the series was what drew me in and finally made me take a chance on Jennifer's writing. Of course it did. It was something new for me in the young adult paranormal world. I had to have it in my hands. In Bitter Sweet Love we're introduced to the Wardens, which are Gargoyle warriors who defend the human race from those pesky things called demons and keep the balance between good and evil. Exciting, right? It is! Plus you throw in some romance and it really gets your engines going.
This time around we see hot gargoyle guy, Dez and hot girl gargoyle, Jasmine as they go through a mighty big rough patch. Make that a three year rough patch. Jasmine and Dez grew up together. He was brought to live on her family's compound after his parents were killed by a demon and Jasmine was able to bring him out of his shell and give him something stable to hold onto. So you know at some point that love would develop between these two. Eventually they grow up and after learning that her dad has announced that she and Dez are to be mated, Jasmine is beyond elated because this is the guy that she loves with her entire being. But alas, Dez leaves the compound not long after and Jasmine assumes it's because he doesn't want her to be his mate.
It's a long three years before Dez swaggers back into the picture. Jasmine has grown so much in that time. She's also not easily moved into forgiving him for leaving. I mean for goodness sakes, she at one point thought he had died! How dare he show up looking so damn gorgeous and well, forgivable?
How dare he, right?
Dez has a good reason for leaving though, and it had nothing to do with not wanting to mate Jasmine. He wants that. A lot. He's been in love with her from the very beginning. He ultimately gives in to Jasmine's request that he has to earn her forgiveness by helping her to accomplish the goals on a list.
Dude just wants to her back in his life. Badly. She, after all, has always been in his heart.
In the end, things come together nicely. I didn't feel like their storyline and coming together was in any big rush, even though it did happen over a seven day period, but while reading it I felt that it came along rather nicely. I like the idea surrounding this premise of gargoyle warriors protecting people. Their lore differs greatly from the cartoon as they do not have to turn to stone during the day. It's not a mandatory thing. They simple change into their stone form in order to have a deeper rest. I appreciated that.
The action scenes were pretty great, too. The only thing that was a little overwhelming was the amount of demon species and levels of demons involved. That took a lot of getting used to.
Overall a really great read at just a little over a hundred pages and it really opened up the series for a few mentioned characters that we see later on in the next book. Fast paced and pretty swoon worthy I'd say.